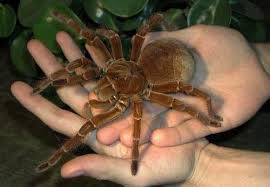 We all have demons to slay; those personal little horrors that sit quietly gnawing at the back corners of our sanity until common sense and equilibrium start leaking out of the hole in our souls. Such is grief when never properly allowed to be expressed, and if you came from a family that put the 'fun' in 'dysfunctional' you can identify with this. As such, I've carried 3 camels worth of sorrow for my beloved best friend. Further, I've never found a way to process it; so, when in the flash of an instant it came crashing back over my psyche, I was a sobbing huddled-in-sorrow mess on the floor of my office.
For me, part of the healing process comes with writing about this unique friendship and the bizarre joys of our time as roommates. It was the eighties, I'd just barely escaped the clutches of an abusive husband and Mary had lost her previous roomie (a cousin) to job changes. Fate had us looking to move closer into town from the wilds of the suburbs, and as luck would have it, a rather fashionable townhouse had opened up just down the block from where I was working.
This was both opportune and serendipitous as not only was the grocery store within walking distance, should I choose to change my current employment situation, the metro stop was fairly close as well. I was working as an assistant credit manager and deposit clerk in an upscale department store, Mary was working as the educational liaison for a chain of nursing homes. We were both fairly happy in our positions and loved the proximity to entertainment, restaurants, etc. that our new home would provide.
The townhouse had a gated courtyard and a willow tree that I happened to adore with all the romantic bliss of the ignorant. It also had a fireplace; something Mary and I both insisted upon because hot cocoa and Grade B romance movies were a passion on those long Friday nights without dates. I'd taken the upstairs bedroom and en-suite bathroom, she'd chosen the downstairs. I loved my room with its lovely bay window shaded by the willow tree, she was happy with the room downstairs and its relative quiet as I was working long hours.
For the first six months, it was bliss. We'd have lunch together in the food court of the mall attached to the store where I was working when she was in town and we'd chat, laugh, and catch up on what was going on in our lives. Her job required travel no less than 4 days a week, so our lunch dates were special to both of us. We'd also plan out menus, shopping, movies, laundry, carpet shampooing, mundane household tasks, and when we could escape to go see her folks in North Texas. Her Dad had simply 'adopted' me as another kid in the family and when we went to see them, I had chores just like everyone else.
Then, early one spring morning I was pouring a bowl of Corn Flakes and discovered a very nasty buddy in my bowl; in fact, several. Cockroaches had infiltrated the cereal box and were feasting on my morning munchies. I'm not squeamish, but I squealed a very loud squeal of disgust. Mary's howl of horror was not far behind. Then, when she went to open the refrigerator, several came flying out of the rubber seal of the door. We opened the cupboard doors under the sink and discovered a cavalcade of critters under there was well. She immediately called the 24 hours maintenance line and demanded extermination services.
For the next month or so, we were in chemical warfare against the little 6 legged invaders. We bought hermetic containers for any foodstuff that usually resided in a box, changed out canisters, and basically robbed the bastards of any foodstuff we could think of. Until, they broached the last bastion of our sanity. When deprived of any foodstuff humans normally consume, they turned to the electronic and proceeded to eat the plastics and coating within our video cassette player and television. Cry HAVOC!
We were at our wit's end, eating lunch in the food court and were discussing everything from radiation to relinquishing the place we loved so much when, this tall rangy fellow from the exotic pet store comes over to our table and introduces himself. "Hey, there ladies! My name's Clint, and I couldn't help but overhear your conversation and your problem and well – I think I have the solution." Mary and I were stunned into silence with the sudden, unexpected introduction but nothing could have prepared us for Clint bringing a small terrarium with a HUGE brown tarantula in it around from behind his back and placing it right in the center of our lunch table. I immediately attempted to see how far my butt would fit in the large planter behind me and I remember Mary attempting to climb Clint like a tree in order to affect escape. Yes, there were the usual accompanying sound effects of squealing, screaming females.
Clint, in the process of prying Mary out of his hair and off of his person, remained nonplussed by our reaction and began calmly explaining that tarantulas give off a pheromone that sends roaches packing. We looked at one another; which one was going to do terrarium or rather terror-ium duty? Who was going to feed the eight-legged monster once he'd eaten every roach? How often do they pee/poo and what does cleaning up after a tarantula entail? We were not convinced that any amount of salesmanship was going to confer ownership of the spider to either of us. "Ok," Clint sighed, "Ladies, look. I'll loan you the tarantula for a month or two. I'll even come over once a week to check up on him and see how he's doing. Heck, I'll even set the whole thing up."
"Look," Mary replied, "as long as you take care of that thing and neither of us have to do one thing that remotely involves removing the top of the container he lives in, we're good. And DON'T get funny and slip in a pregnant female thinking it a joke because we WILL hunt you down!" Clint sorta turned a bit pale, but true to his word, that evening after the mall closed he came over and set up "Hairy's" home in a corner of the galley kitchen of our townhouse.
A couple of nights later, we were curled up watching MASH and Mary looked with a funny glance at me and muted the sound on the television. "Do you hear a funny crunching noise?" She asked.
"Yeah, I do. Sorta like someone eating Frito's."
"Yeah, me too."
"But, it sounds like it's coming from the kitchen."
"I ain't going in there alone."
"Me neither."
"Come on, Roomie."
"Oh, God! Ok."
What we did not expect was to see something vaguely reminiscent of a 50's science fiction thriller; Clint has set the terrarium up with a pickle jar lid of Cheerios in the corner. We'd assumed that this must be some sort of unknown treat for the tarantula, what the Hell did we know about tarantula diet? Nope, good ol' 'Hairy' was crunching down on the cockroaches that nearly covered the small pile of cereal in the corner of his habitat, like a kid crunching on Cheezy Poofs. We would have screamed in horror, but the objects of our more immediate disgust were being permanently removed from our environs one juicy crunch at a time.
True to his word and 'Hairy's' appetite, within six weeks the roach problem was reduced to the 'damn near extinct' level in the townhouse. Clint came over to take 'Hairy" back to the pet shop, but Mary decided that as long as Clint would come over and "service" the beast we'd buy him and give him a home. Then, Clint gave us one more little trick to address the cockroach problem.
The fella was a good salesman because if he'd shown us this little trick, we might never have agreed to 'Hairy's' presence. From a bag, Clint retrieved beer bottle caps. I asked, "What, we'd gonna get them drunk and toss 'em out the door?" "Nope." He grinned.
He placed a bottle cap next to the baseboards at the common wall between us and our neighbor's townhouse. Then, out of his pocket he produced a roll of Tum's antacids and he placed one in the bottle cap. "Now," he smugly noted," we wait."  Within a minute or two, a cockroach came up from under the baseboards and began nibbling on the tablet. After a couple of minutes, the insect left the tablet, replete. It then began to walk across the carpet and it didn't make it six inches before we heard a distinct "pop" and the insect jerked once and rolled over, dead. "Roaches can't burp, ladies." Clint calmly announced.
Mary would have fumed, but Clint was grinning such a gamine smile, she just threw her hands up in the air and for the next hour or so we were placing bottle caps with Tums tablets in them all over the townhouse. Granted, for a couple of nights the sounds of exploding roaches was a little unsettling, but we vacuumed up the conquered invaders with a sense of satisfaction that we were no longer engaging in hazardous chemical warfare, and we'd taken a homeless tarantula off the streets.
So, there you are. A little story that will forever remain in my heart about our escapades as roomies and how we simply didn't give up the little townhouse we both so loved. Perhaps I also believe that in sharing this a wee bit of the grief that I've carried for 27 years has melted. Love ya', Mur….