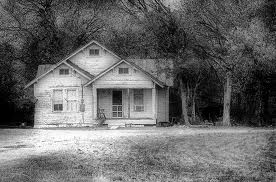 Of all of my childhood memories, these simple four words could and often did fuel the rustling of the wings of my imagination. Taking flights of sheer fantasy and fancy, my imagination and daydreams got me into more trouble than I can recount. In fact, if I had a dollar for every time I was written up for daydreaming, I'd have been the first child billionaire. Nevertheless, I also used to dream about writing; creating worlds in such a way to allow friends and strangers to share in those far-flung journeys of whimsy and wish. To that end, I thought perhaps I could write a short story 'het' romance. Yeah, this one brought its own sorrow and heartache, so I've kept it carefully hidden. Nurtured with my own flavor of sighs and tears, however – I recently told someone I deeply admire that "I'll never fly if I don't jump off the cliff."
So, with the aforementioned in mind I present to you a story inspired by the 80's song by the "Romantics."
*********************************
Talking In Your Sleep
There's a simple magic at work when you're sitting on a wooden porch on a moonlit night in the middle of the no-one-can-reach-you-backcountry-sticks on an autumn evening. It's even more enticing when you can hear the soft whisper of white linen curtains against the zinc window screens and you know from the delicate under-the-breeze scent that later that night there would be rain. Everything that encompasses you at that moment is there to heal you, revive you, wash away all the insanity that you've left when you kicked off the pumps, stripped off the suit and the oxford blouse, grabbed your jeans, t-shirts and chukka boots, packed the weekender bag and left the oh-so-ritzy-townhouse condo you rented with your friend in the big city.
When you've driven past the last vestiges of encompassing city madness, the scent of open meadows and living landscape begs you to turn off the artificial environment inside the car and lower the glass barrier between you and nature's earthy scent. The wind rippling thru the open window tugs at your hair, embraces your skin and reminds you of days gone by when you lived without care – barefoot in the timeless dance of youth. All the light captured by the flashing air dances off the hood of your car, reflects in accidental rainbows thru the chrome and mirrors and just below the surface of your façade is a whoop of joy just begging to be given voice.
The day winds itself down to a point of sacred silence as the road behind you winds itself into a sliver of tarmac, then to a dusty trail then to a remembered by-way that wanders around pastures and fences. Rich memories of yesterday fill your mind as the tires gently crunch the limestone gravel, then you come full circle to the present and the presence of someone in the car to share the adventure. What will the weekend hold? Will he be the one to dance to the edge of tomorrow with you? The moon soars in full majesty to illuminate your destination with a grace to the place and the space with a magic like no other.
The routines of alarm clock, shower, dress, pack lunch, grab commuter pass and run for the shuttle had left my mind as I sat in that silvery silence on the well-known and much beloved wooden steps. Memories still danced in and out of the edges of thought as the scents of evening began to waft up from the rich soil.  I watched in awe as a barn owl snatched the first of his nightly snacks from the field in front of the old farmhouse and I had heard absolutely nothing of the drama save for the whispered breezes in the wind-sculpted live oaks. I kept observing the rippling stalks of grass in the hayfield, looking for more evidence that life was secretly dancing under the assumed calm waves of green. As scattered clouds began to rip the moonlit darkness in purplish shreds of haloed mist, a deer stepped out of the brushy break on the farthest edge if the field and I found myself holding my breath to see what would happen next.
First one doe, then three others, stepped out of their camouflaged safety into the moonlit expanse of the small meadow. I'd thought that perhaps this was the extent of the group, and then a stag of at least 10 points stepped out in all his breathtaking beauty. The small herd moved toward an area that had been recently mowed, a move I'd questioned until I remembered that they were looking to graze on the tender new growth, not bother with what was to be harvested soon. I squinted through the stark whiteness of the moonlight unsure of the shadows I was seeing until they hopped again. The jackrabbits were feeding with the deer! Of course! There was a hungry owl out there, and the deer would alert them first to any sudden movement.
The scent of fresh brewed coffee brought my mind from the field back to the porch as my "companion for the weekend" came outside with two cups of the hot savory liquid. I knew before I sipped it that he'd remembered the cream and sugar, and just how much of each. "You know, it's pretty late, hun," he softly murmured into my ear as he sat down next to me on the darkened porch. "Mmmmmmmmm," was all the comment I could or would give. I was still bespelled by the silvered silence and leaning up against his sheltering warmth as I drank my coffee and watched the drama of life unfold in front of me in the closest thing to paradise I could imagine. "Oh, here, I almost forgot," he said as an afterthought and produced two huge white chocolate macadamia nut cookies from his shirt pocket. "You bribing me for something?" I enquired as I hungrily snatched one of the cookies from his offered hand. I could see the moonlight etch the smile on his face as his soft, slow answer came just above a whisper, "Could be." Before I could get more than one bite eaten, he was kissing the cookie crumbs from my face and lips as his hands gently cradled my shoulders. I was still clutching partially-eaten cookie and coffee as I blinked into the depths of his eyes, "Wow. Can we do the coffee and cookie thing in the moonlight more often?"
Again, the answer was better than the discussion – it was a suddenly-scooped-up into strong arms and walked across a porch, the screen door slamming shut behind us and then we were shedding clothes in the darkness of the bedroom just down the hall. All the windows were open to catch the cool breezes, the ceiling fan on to keep them moving and the bed linens were clean and soft as we moved to capture the moment in more than coffee, cookies, moon-silvered owls and shadowy breeze-swept clouds.
***********
When you awaken after a night of shared bliss, the first thing that stirs your senses is the smell of the linens you are warmly caressed within. It is the gentle hummock of the pillow where your head lies cradled, the stirring of a pre-stretch where you feel your neck begin a low stretch to allow more air to enter your lungs just before your mouth opens in the first yawn that kick starts the oxygenation of a newly awakened human body. Then your hands reach out for the beloved one, somewhat sure that they are just there, out of reach; and your eyes open to confirm the reality of another dawn, just as your toes reach out to confirm the edge of the sheets.
A hawk's cry awakened me the next morning, a morning where in the sunlight poured like elderflower honey on everything it touched, even the dust motes were ablaze with a golden glow. I stretched under the sudden heaviness of sheets and blankets to see that I was alone in the bed, my companion not within sight, but the smells seemed to indicate that he'd been awake for hours more than I. Flipping back the bed linens, I stretched my legs out over the edge of the bed and put warm feet on cool wooden floors. Suddenly, my body remembered that it needed the usual maintenance of emptying of excess fluids and I was stumbling my way to the toilet. Immediate grace and knowledge of body space after awakening was never a personal point of strength; I found the edge of the door with my shoulder, the door sill with my elbow and by the time my warm keister found the cold porcelain of the toilet I knew that I would have bruises to remember the weekend with.
"Good heavens, woman! Do you need a nurse?" I heard my companion just outside the bathroom door. "No, but I may need some arnica gel to keep the bruise from looking suspicious.." I countered with the usual wry non-caffeinated humor. "Have you been up long?" I asked. "Well, now that you mention it…." And his voice trailed off quietly.
"I'll be out as soon as I wash up a bit. Coffee still hot?" I was trying to get a grip on his mood and my clothes.
"I'll get some fresh going. Hungry??"
"Ummm, cookies?" I asked in a perky query.
"Ahem. Cookies are NOT breakfast food." I could just hear the mere hint of an unvoiced chuckle under his breath.
"Ummm, and companions aren't either??" I was snickering, and grabbing a towel to take a shower; making all the preparations that women do in the morning routines that occur no matter where we are, as long as hot water and soap is available. I heard him chuckling and wander down the hall to the farmhouse kitchen as I stepped onto the cold tiles of the shower.
The scent of the simple Castile soap took me back to memories of my childhood and the warmed towels that my Nana used to dry me and my waist length hair as I stood in front of the fireplace or a gas space heater. She'd fuss over me not to catch a chill, wrap me in her huge chenille robe and put clean warm socks on my feet. Then, I'd sit on the embroidered stool as she took a boar's hair brush and a carved ivory comb to my hair before plaiting it into the delicate multiple braids she loved to weave into my hair. I'd end up looking like a red haired version of the fairy princesses illustrated in the books from her family's family in Denmark.
Oh, the stories she would tell me about her childhood. Going with her daddy to the edge of the hayfield to carve out her first garden, and the sweetness of the first tomato harvested – fresh off the vine and still warm from the sun. She'd bring her memories of persnickety cook stoves, overprotective hens pecking at her fingers as she gathered eggs, and the loneliness of a little girl growing up without a mother in the harshness of  post-depression Texas.
The water was cooling as I turned off the shower and stepped back into the present and away from my memories. One last whispered, "Thank you, Nana," into the towel as I dried myself and got dressed for the day, one more day in a hidden heaven. After I dried off the shower stall and hung the towel to dry, I heard my companion in the kitchen, "Ok, come try my cooking. It's not as good as yours, but it'll get you going. Maybe even keep you from finding door sills with your body parts!"
I quickly tied my hair back into a ponytail as I wandered to the other side of the farmhouse and into the kitchen. The smell of bacon, hash-browns and eggs mingled with the comfortable warmth of a hug and the happiness of a full cup of coffee. I looked into his eyes with wonder, appreciation and every intent of inhaling the feast in front of me, but I needed to clear the shadows behind his eyes. "Hun, why were you up so early?" I asked as I went to sit down. A soft sigh and then I felt his eyes peer into my soul as I went to sip my coffee. His voice deep and gravelly as he spoke, "Baby, you talk in your sleep. In fact, I need to know – and I want to hear it from you. Am I more than just a weekend thing? I thought we'd agreed to keep things like this. I heard much more."
I gulped.
How did I tell him, how could I when I was the one who insisted that we just keep things casual, and then fell in love? I let my hair fall forward, trying to hide my heart that had jumped up to blast through those azure windows of my soul. A gentle touch as his finger reached under my chin to pull my face up from the curtain of auburn hair.  I couldn't deny my heart, and looking at him I saw the little boy behind his blue eyes just waiting to be told that I wanted to share more than cookies and weekend breakfasts with him.
Softly, I stammered out, "I never intended to fall in love with you, but I couldn't…" That was the limit of all I could speak as he bent forward and enveloped me in an embrace and a kiss that silenced me into tears of joy. Gasping for air, I pulled back just enough to see a light within his eyes that only barely matched the sheer delight on his face. He attempted to express a serious, more somber expression, but it was ruined by his exclamation of "Oh Hell, woman. Me too! You know, we both suck as this casual relationship stuff. So, here's a question…"
His pause made my stomach flop like being on the high diving board with the water being way down below my toes.
"Are we ready to do more than this? I think I might be ready to settle down if I found someone who appreciates my cookies." There was the little boy again, right there in front of me. Like the sudden happy surprise of finding ripe peaches in the sunshine, I realized that my inner little girl felt like she'd found a fishing partner that wouldn't drown the worms or lose the bait. But I wasn't willing to be an easy catch, or was I?
Wiping tears from my cheeks and onto my jeans, I looked up at him with pure mischief in my heart. "Um, I dunno. That last batch was sort chewy, I think you almost burnt 'em. But if you're willing to take a little direction and maybe a bit of criticism, you might've found yourself a baking partner." I flashed him a grin that quickly was covered by another kiss until I broke away to complain, "Hey! What's a lady gotta do to get some food around here?"
"Aw Lord, woman! Is your stomach all you think about? Here I make you a proposal to make an honest woman outta you, and you're grumbling about food?"
I leaned across the red checkered tablecloth to grab my coffee and countered with, "Oh no, buster! You are not going to call THAT a proposal.  A proper proposal has flowers and a ring and someone is gonna get down on one knee and get serious! Hash browns and coffee do not a proposal make…but they can come close."
I watched his right eyebrow begin to climb into his hairline, but the grin that threatened to burst loose from the corners of his mouth belied the seriousness he was attempting to hide behind.
"OK, if that's what the lady wants…."
He stood up and went to the sink and leaned over to the windowsill to remove the faded plastic flowers that looked like they had been placed there years ago. I grabbed a quick mouthful of bacon as I watched him pull the bread bag from the pantry, remove the wire tie and just as efficiently tie the bag into a secure knot. He grabbed my left hand to measure, and then placing the plastic flowers between his teeth he wove the bread tie into a rough ring and dropped to one knee in front of me. With flowers in one hand and the bread-tie ring in the other, he suddenly frowned, "Music, we need music."
I was amused that he wanted this as spontaneously perfect as he could make it, and that it was important to him. I was also still as ravenous, so I had one eye focused on his lanky frame bending over the beige plastic box of an old fashioned radio, while the other eye was navigating a fork into scrambled eggs. I'd almost devoured all the eggs when he discovered that the radio still worked, and was negotiating the hazards of hash-browns cooked with caramelized onions when he discovered what he ascertained was the perfect music. I had to agree with him, "Knights in White Satin" was an excellent choice, and he turned, made a bow and then resumed his one-kneed position in front of me.
He was attempting to make light of the spontaneity of the moment- plastic flowers, bread tie ring and all, but behind it he was somber and serious. "Beloved titian-haired lady of my dreams, she who speaks the truth of her heart in her sleep but hides her light behind her hair in the day…..Will you join me in my life and be my lady for all time to come? And will you accept this token of my affection, desire and promise-to-do-better-when-we-find-a-decent-jewelry-store?"
I would have loved to laugh and accept his proposal, but I'd taken a mouthful of hash-browns and any response on my part would have spewed half-chewed food all over him. I was trying to chew and swallow, but there was this silly grin on his face like he was savoring the moment of me NOT being able to say a thing.
"Oh, woman. I do so love you. Look, don't choke on your answer, just nod your head and take the ring will ya'?"
I was nodding my head when I got choked anyway…and he ended up patting my back with the solid 'thud, thud, thud' and the comment that this was getting things off in a good direction. To which I responded with placing his handmade bread-tie engagement ring on my left hand, and jumping up to hug his neck. We sort of got tangled up in the tablecloth and somehow brought all the plates and coffee cups into the floor while exchanging yet another kiss amidst the laughter.
************
It took a good hour or so for the couple to clean up the mess in the kitchen, by then the sun was high enough to take the chill off the morning and actually make the day warm enough for a good swim. They both changed into t-shirts and cut-off jean shorts and wandered down to the broad creek with towels in hand to enjoy the water, the sunlight and each other. As they walked hand in hand away from the old farmhouse, the radio in the kitchen was softly buzzing with another tune, "…I hear the secrets that you keep, when you're talking in your sleep…"