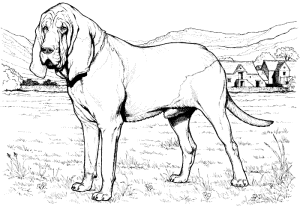 On the Eve of Christmas Eve…..
This has not been the usual week of borderline sanity at home. First, the college kid is home for the winter break. The larder needs re-stocking as I've adjusted to just the Dane and me for edibles in the pantry, fridge and freezer. This will later reflect itself in "The Shopping Trip from Dante's Acid" later. It also means that the cats, particularly Phucktard Phred, will be overjoyed that she's back. For Phred it means that he get to be Protectorate Cat in Chief for "Kitty Mama Number Two" in exchange for nighttime warm snoozes at the foot of her bed. To show his appreciation the first night she was home, he dropped a half-dead, partially consumed gecko into her nearly-asleep cleavage. Knowing she would stampede the parental units if she screamed, she instead stifled her scream and upon retrieving the critter, tossed him under the bed to seek refuge. The following night, said gecko, still having a death-wish, dropped from the ceiling onto her shoulder. Keep in mind that we live in the sticks, anything from a scorpion to a drunken bat could have fallen onto her shoulder, thence to climb into her hair. Of course, this is the child that KNOWS better than to stampede the parental units with nighttime drama unless the need is acute; rather than give into the bone-numbing fear whatever-it-was invoked, she chose to lift a trembling hand to discover that Mr. I-Have-No-Tail-Because-Of-The-Cat Gecko had returned. With bravado unheard of in my offspring heretofore, and knowing full well that scarcely three nights previous there was a rattlesnake out there, she takes the gecko outside to the back porch. It's our expected protocol for most critters, this "catch and release." It was protocol for the children during camping trips as well, but that's a whole different post. The now-tailless gecko goes his merry way and Phred's place as a foot-of-the-bed guardian Lion-Cat is assured.
Today is unusual as it's the re-scheduled day for my weekly visit to the therapist. When I get to her office/home, she's still half asleep and in a robe as she was up until 3 am filing the paperwork for my insurance claim. It seems that yet again, the paperwork process has changed and she now needs to re-submit 3 months' worth of my visits on a new online system that is more difficult to navigate than the IRS website and just as glitchy. She has the patience of a saint, and I just move to a small settee for our weekly chat as she fixes herself coffee, toast and we just do our usual visit in unusual surroundings. In the end, it works out better because dealing with change has always been a bit of a sticking point with me, and I needed her as a sounding board to deal with the trauma of the precious day's shopping nightmare. But the frustration of dealing with the new filing system is evident in our visit. I ask myself; are all my primary medical contacts going to have to deal with this, as well? Honestly. If this is your "new normal", quit calling yourself "insurance" and adjoin the proper description of your function as "protection racket."
However, it was back to dealing with the insanity of shopping this close to a major holiday and children being allowed to run rampant in a very, very busy retail setting. This was not apparent in in one store but in all three that we visit in order that acquire the makings for not one, but two costumes as both the Dane and Kat are doing costume play (cosplay) at IkkiCon this year. My agoraphobia kicked in hard and all I wanted to do was bend physical laws and reach light speed to return home. I was grateful to get home, but both Kat and I were not in doing well for mental stability. The noise, the frenetic activity and the hostility from other shoppers twisted our experience into a visit into Dante's psyche.
Soon enough, our time is over and I am driving home; food for thought growling around in my brain as it always does after these sessions and as I make one of the final turns to come home, in the middle of the road is a black bloodhound. He looks totally lost and completely thrilled to be seeing a human being; his tail wagging so hard it affects his back legs in the thump, thump, thumping of a joyful dog. I put the car in park, and go to open my door and see if I can get close to him; close enough to see if the tags on his collar could give me an idea as to who he was and where he belonged. The back country road he was traversing was NOT a safe place for two-leggers, much less four-leggers. As I exit the car, the dog sees his opening and jumps right in! He then jumps into the rear seat and starts to nose the cold window glass, I roll down the window for him, and he sits down as if fully expecting to go on a road trip. He was so excited, that I couldn't get a grip on his collar and I made the decision to take him to the house and engage the assistance of the college kid. As we near the top of the ridge, the animal decides to engage in what bloodhounds do best, bay and howl. What the Hell, I figure, I'll just howl with him. He was startled into silence the first time I answered his howl with one of my own. Until that is, he did it again. We were making sweet mountain music all our own all the way to the homestead.
We drive down the long driveway onto the acreage and George decides to join in with his own unique 'bark from the balls' addition to our chorus. From the time that George put his nose up to greet the bloodhounds', a friendship begins to bloom; and frankly it was inevitable. Both are big, black dogs, both have distinctive voices, and both are just damned goofy. Kat helps me dog-wrangle the bloodhound and I get the vet's phone number from his tag. I place a call and discover that a.) His name is "Tater" and b.) He lives about 3 miles from us. I get his owner's phone number and his 'critter-mama' answers the phone. 'Tater' has been a bad boy and dug out of his yard again to go 'visitin' the neighborhood. I'm watching Tater and George sniff and play with each other as I'm making arrangements to get Tater back to his owners when I hear a strange yelp and see the college kid suddenly fall over laughing. Apparently in his way of sayin' "Howdy!" to Tater, George put his cold, cold nose on Tater's warm boy dog parts; the resulting vertical 3 foot leap and startle howl/yelp being of particular hilarity. In the meantime, the Dane has been awakened from his slumbers by the howling and the happy cannonade of bark from George. "What th' Hell is that gawd-awful noise?" he stagger bellows from the hallway. It was almost a sudden verbal blow that my beloved would find the sweet bay of a bloodhound a 'gawd-awful noise' – never has our disparate childhoods been a factor in our relationship. Upon hearing my answer once more, the Dane grumbles from the darkened hallway, "The answer is 'Hell to the No!'" My heart quavered a little, but I also realized that feeding TWO of George would require a bit more income or the graduation of a child from an institution of higher education.
Kat and I pile into the car and open the back door of Jean-Luc d'Cube for Tater. He jumps in and no sooner than Aerosmith starts thumping from the stereo but he begins to happily howl again. I can just hear the Dane in the house begin the growl and grumble over the joyful noise. I'm starting to get an evil idea that begins with a dark chuckle. Up and over the ridge and we're back down the long, long country road the leads out of the back of beyond where the home front is. Soon we pull up to the mailbox that denotes the address of Tater's owners, and sure enough there's a young man waiting in a pickup truck for our arrival. Tater jumps out and then can't make up his mind which vehicle he wants to be a part of. The young man is desperately trying to get Tater's attention aimed in the general direction of the open cab of the truck. It take a bit of effort to wrangle 90 pounds of excited bloodhound to jump into the truck, but it's managed with only a little bit of frustration and a lot of ignoring the tail-wagging excited baying howls. Later, Tater….I think I feel the addition of "play-dates" for George.
However, in tiniest corner of my heart, I am planning the addition of a bloodhound to our homestead. I realized what I missed in not having the sweet music of a happy howling bay to greet me home and howl with. No, the Dane has no clue; then again, he'd probably find me an early entrance into an old folk's home if he had a clue that the addition of my dreamt of "Boudreaux" will also include the addition of a mule, too.